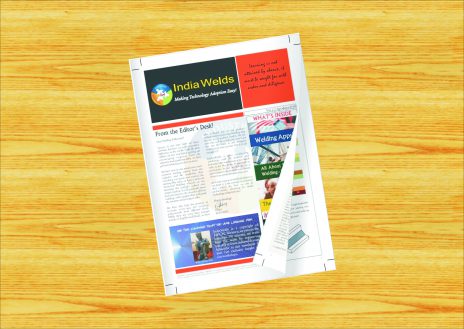 We at IndiaWelds have begun the process of harnessing the knowledge that matters to the welding sector; that is there in the academia and industry and transmitting it – to the right people, right place and at the right time.
While through this knowledge portal, we have been reaching out to a wide audience, covering topics from theories to career, from history to latest technology, we have now moved ahead from the online portal to a more handier newsletter.
This newsletter covers both English and Hindi contents related to welding aims to make information more accessible and technology adoption easy.
IndiaWelds Newsletter is the first and only welding newsletter to carry articles in both welding professionals and welder's language!
You need to register yourself to get an access to our full newsletter.
Please log in to view content. Login here.