Do you aspire to be a Welding Coordinator? Get yourself trained by the expert (s) and make the correct career move. Above course is designed as per the requirement of ISO 3834, EN 15085 or EN 1090 Certification Program.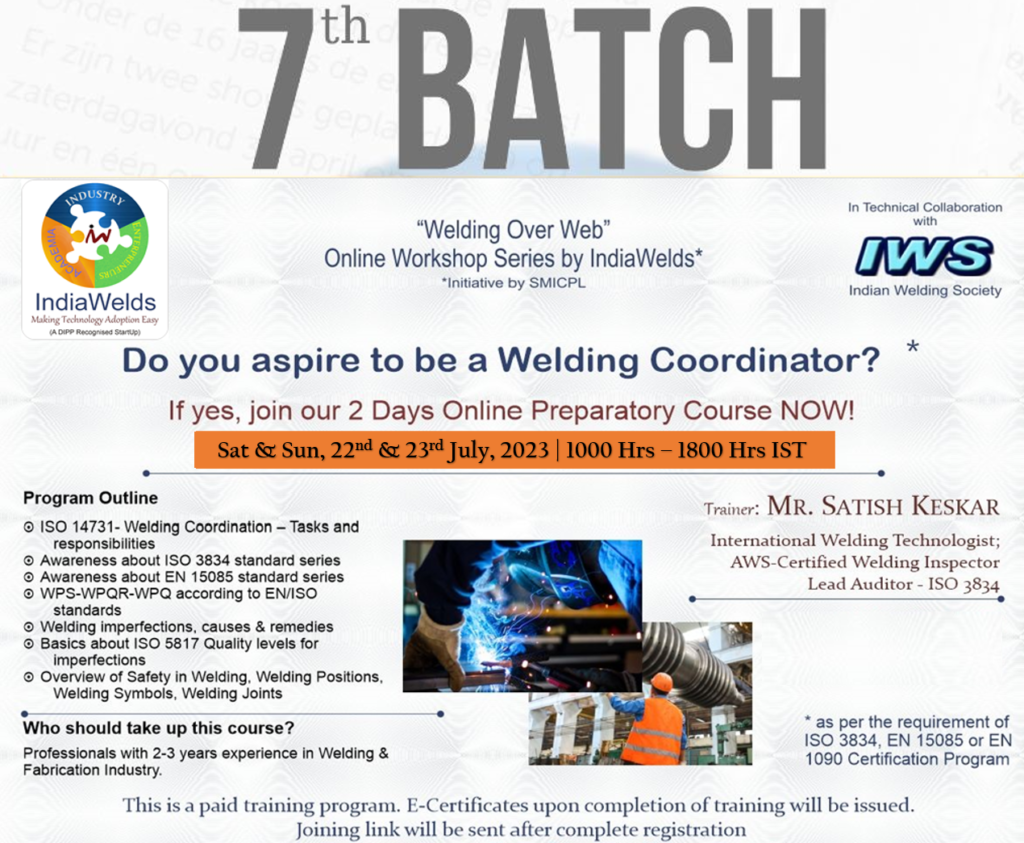 Dates: Sat, 22nd July, 2023 & Sun 23rd July, 2023.
Duration of the Course: 2 Days X 6 Hrs. (1000 Hrs – 1800 Hrs). Total = 12 Hrs.
Course Fee: Per Module – INR 1500. Total for 4 Modules: INR 6000
Training Medium: Online
Course Outline:
Module I:

ISO 14731- Welding Coordination – Tasks and responsibilities

Awareness about ISO 3834 standard series

Module II:

Awareness about EN 15085 standard series

Module III:

WPS-WPQR-WPQ according to EN/ISO standards

Module IV:

Welding imperfections, causes & remedies
Basics about ISO 5817 Quality levels for imperfections
Overview of General Topics – Safety in Welding, Welding Positions, Welding
Symbols & Joints
Who should take up the course?
Professionals with 2-3 years experience in Welding & Fabrication Industry.