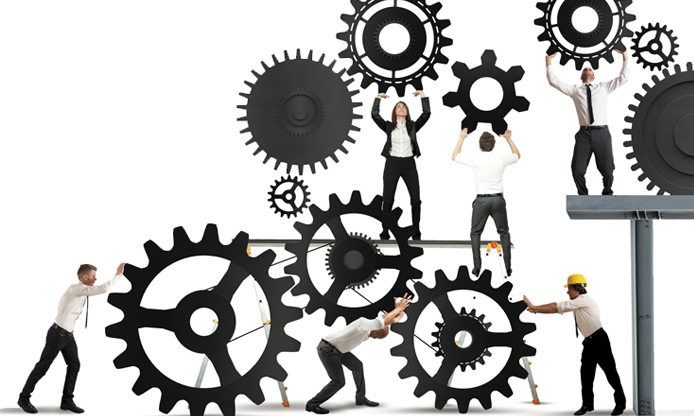 "No one can whistle a symphony. It takes a whole orchestra to play it.
– H. E. Luccock
… and we do take immense pride in our team who help us play the tune to its perfection!
We have a team of Mentors who with their impeccable knowledge and experience have been guiding us. Each mentor have been instrumental in carefully crafting the road ahead for the nascent organisation. They stand tall, helping us with their insight. The details of each mentor can be read by clicking on their image below.
Besides Mentors, we have our team of "brainboxes" who further work to help achieve our objectives.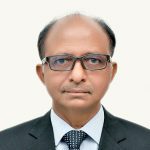 An enthusiast to the core, Mr. M.P.Jain is a well known name in the welding industry. Superannuated as Executive Director EIL in Feb 2019, where he started his career as a Welding/ NDT Engineer, Mr. Jain has worked on several mega projects. Some of them include Kochi Refinery, GAIL, Bharat Petroleum and Bombay High Projects of ONGC. Having spent all his career in Oil & Gas industry where welding is one of the most critical process, he is rightly heading the Indian Welding Society as the Chairman of the North Zone. This BITS Pilani Alumnus has also worked in Project Management, Quality Management, HSE Management and Company Management and has several  overseas experience including South Korea, Philippines and Sudan. He is also a member of Quality Excellence Working Group as well as Safety Management working group of FICCI and is a qualified Lead Auditor for ISO9001, OHSAS18001 and ISO14001. Besides imparting knowledge of welding, one interesting aspect of Mr. Jain is his love for running marathons! This avid runner has shown with his grit and determination that age is just a number to run even 25kms! And under the mentorship of this awesome combination of knowledge and discipline, IndiaWelds is sure to soar high!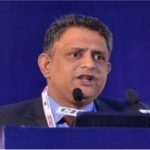 Anand Chidambaram
Mr. Anand Chidambaram is the Managing Director & Co-Founder of HTRI (High Tech Rail Infra) – A Korean FDI company). Having done Masters in Control Systems Engineering from UK, he has served for more than 2 decades in the railway sector – 18 years with GE and 4 with Progress Rail. Having served as the MD of a leading US Rail Conglomerate (CAT EMD), he has an extensive knowledge about the International Rail markets. He was also the Key Commercial architect of GE PPP at Marhowra. He is also the Chairman AMCHAM (Infrastructure) since 2018 and has been the Chairman of CII Rail Divison since 2017-2020. He has been additionally a consultant to the various firms steering their way forward.

Mr. Tribikram Mohapatra is an aerospace professional having more than 40 years of experience in HAL in the manufacturing of Aircraft , UAVs, Space Launch Vehicles, Sattelites and Missiles. He has to his credit major projects like Space Project for Manufacturing of PSLV, GSLV MK-II and MK-III, INSAT and IRS satellites of ISRO and Prithvi Missiles for DRDO at HAL, Indigenous manufacturing of Hawk AJT, Pilotless Target Aircraft project, Jaguar Strike and Trainer Aircraft projects among others.
He has also played a major role in the development of welding technology for the manufacturing of cryogenic propellant tanks of GSLV MK-II and MK-III and indigenous technology for Manufacturing of Transparencies for Wind Screens, Canopy of Hawk and Multi optical Projection System for testing of transparencies in collaboration with IISC, Bangalore.
In recognition to his contribution to indigenisation, contribution to aerospace manufacturing and techno-managerial capability, Society of Aerospace Manufacturing Engineers awarded him the prestigious 'Anweshak Award' during 2012.
His role as General Manager, Aerospace Division, HAL, bagged the division the Gold Medal for outstanding contribution to aerospace manufacturing from Society of Aerospace Manufacturing Engineers, Trivandrum. Further, during his tenure as General Manager of Aircraft Division, HAL, the Division bagged the Chairman's 'Best Division' award consecutively two years during 2012 and 2013, for excellence in the performance.
As the Advisor-Skill development in HAL, he has played major role in initiatives like formation of the Aerospace and Aviation Sector Skill Council, set up Centre of Excellence in Advanced Manufacturing ,Skill Development Centre set up jointly by HAL and IISc, adoption of Industrial Training Institutes under CSR,change in the Apprentice training by introducing the dual Apprentice training system. In recognition of these initiatives, HAL was awarded the ASSOCHAM award under 'Skilling India' and Prime Minister's  recognition for Apprentice Training.
His association with IndiaWelds as a mentor is an asset that will help realise the vision of IndiaWelds to make technology adoption easy!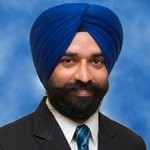 Jaspal Singh is a quality and welding professional with more than 16 years of experience. He has a strong background in Manufacturing Processes, Project Management, Lean Manufacturing and Digital Factory Implementation Programs. He has a hands on experience in  various sectors from Aviation, Transportation, Oil & Gas and Automotive.
This alumni of SLIET Longowal has a plethora of Welding Certifications that include Senior Certified Welding Inspector (SCWI,American Welding Society),International Welding Engineer (International Institute of Welding), CWB 178.2 Level 2Welding Inspector( Canadian Welding Bureau), CSWIP 3.1( TWI-UK), Lean 6Sigma (Green Belt- DMAIC), CWB Weld specialist.
Besides, his core competencies range from Fabrication NPI's, Welding Technology, Codes and Standards,Welding TRS , Lean, Six Sigma, Industry4.0, AME (Advance Manufacturing Engineering), Product Quality(Risk/Benefit) etc.
At IndiaWelds he is an asset who brings his immense knowledge and ideas that will for sure help IndiaWelds in its endeavour.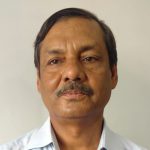 Prof. J. Ghosh Roy is a well known name in the welding fraternity. This M.Tech form IIT-D specialises in Industrial Tribology and also has been working on GMAW with Cold Metal Transfer.
He has more than two decades of teaching experience in Directorate of Training and Tech. Education, Delhi. He has also been actively involved in designing few innovative gadgets that even won prizes at national level competitions.
Besides, this enthusiastic reader is also a NSDC Certified Assessor on behalf of IIW. He has been actively involved in assessments across the country for quite some time now.
At IndiaWelds, he brings his insight, knowledge and experience for an active interaction between the industry and academia.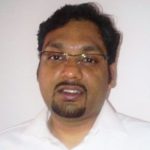 Mr. Som Ashutosh is someone who can juggle between his roles in academia and industry with ease.
Presently the AGM, Quality Assessment and Accreditations at AKGEC Skills Foundation in the domain of Industrial Automation, Robotics, Manufacturing & Fabrication, he has more than 15 years of teaching experience.
This ME in Production Engineering from Delhi College of Engineering, was an Associate Professor in the Mechanical Engineering Department of Indraprastha Engg. College, Ghaziabad.
An IWE from International Institute of Welding, he has more than 22 papers to his credit in various Journals and National and International Conferences. Besides, he has authored a book titled "Advance Welding Technology".
His experience in Skill Training and Certification in the field of Welding Technology and Engineering is definitely an asset to realize the vision of IndiaWelds.